New Arena Field Coming Soon – Check Back For Updates!
Nerf
PRIVATE PARTIES & EVENTS: NERF WARS AT SS AIRSOFT!
Please note: We are only offering nerf as a private event for the time being.
If you are not ready for Airsoft yet but love Nerf, we are the place for you! Nerf Wars is finally here at SSAirsoft! Enjoy your day shooting Nerf darts at our indoor arena. Play against your friends behind our famous bunkers in which you can duck, hide and dodge from darts at the best Indoor Arena in Georgia which is a 24,000 Square foot battle zone! Step into the war zone at SS Airsoft and try out the best Nerf action you have ever experienced!! We are the place to play nerf in Atlanta! Much better than playing inside your house! We have around 20 different games and scenarios! Bring your own gun, glasses and darts… be sure to write your initials on them! see us on FaceBook Nerfwarsatatlanta
Ages 5 and up
Bring your own gun, glasses and darts…? Be sure to write your initials on them!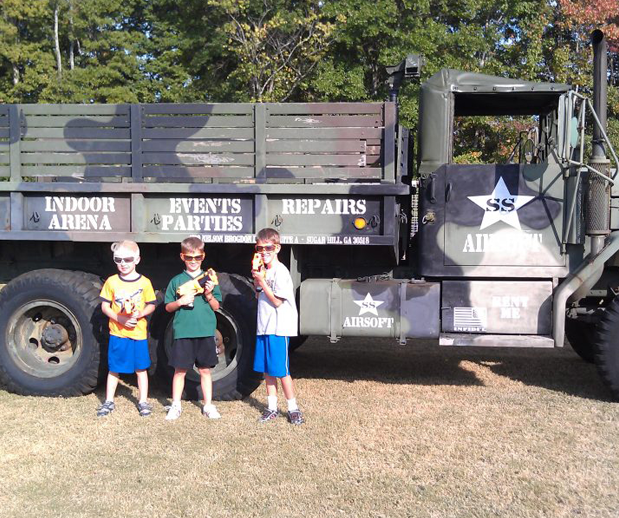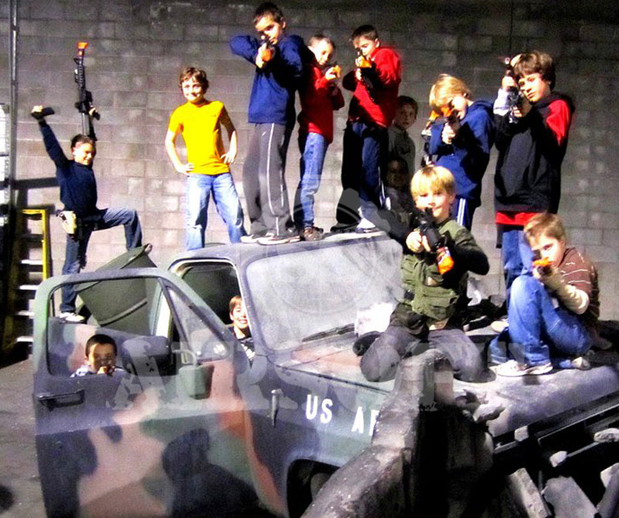 Celebrate with Nerf Birthday Parties & Private Nerf Parties
Private party times are currently available after normal airsoft times
$100.00 Non-Refundable Deposit for Party Bookings
$350 for Max of 15 People or
$450 for 16 to 30 People
2-3 Referees (Refs work for tips)
*Tips start at $40.00 – per employee
Nerf Rentals available $20.00 per person
Ages 5 and up
Bringing your own gun, glasses and darts…? Be sure to write your initials on them!
SS Airsoft Requirements:
All participants must wear a full-face mask or approved goggles.
All participants must have fully closed shoes. (No sandals, flip flops, crocs, etc.)If you have all of the required gear and safety equipment to play at SS Airsoft Dart War. One hour of play will give players the opportunity to participate in 3-4 games on average.
If you don't have all of your own equipment, we offer several options that will get you out on the field.  We offer masks and weapons individually or in complete packages.
If all you need is a full face mask that meets our requirements, it can be rented for a full day.
Private parties only for the time being.