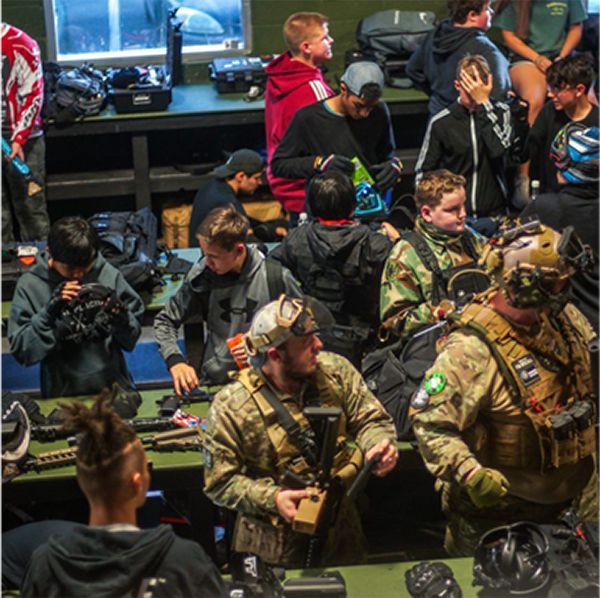 Planning an airsoft team building activity is more than just a fun way to pass the workday. The action-packed event could also skyrocket your communication and future collaboration around the workplace.
Both communication and collaboration also lend to the success or failure of your business. Research shows that 86% of employees and executives cite lack of collaboration or ineffective communication for workplace failures.
The good news is you can have fun, practice teamwork, and gain new skills with a unique airsoft experience. Here's how it works and how our events positively impact your business.
Create High Stakes Fun
When your employees are in a rut and feeling uninspired, they need something big to shake things up. The experts at SS Airsoft plan epic events for small and multi-hundred person groups. Our airsoft experience is high-stakes fun where everything is riding on teamwork and getting through our 24,000 ft² purpose-built arena with battlefields, new configurations, and a challenging atmosphere designed to test your team's limits.
Break Out of Your Comfort Zone
Strategic business building is all about taking risks and motivating your team to stay agile and innovative. When your team is sitting through the same meetings, and routine day after day, they start to lose their motivation and inspiration. Break them out of their comfort zone with an all-day airsoft team building activity designed to challenge and rediscover their strengths.
Promote Trust and Communication
There's only so many formal team meetings around an office table your team can take. Over time, they'll gradually tune-out the info and become complacent in their daily routines. Real trust and communication are achieved through real-world scenarios and challenges. SS Airsoft's team building challenges are designed to get your group working together and offering support. The most successful teams are the ones who learn to trust and communicate with each other to rise as the victors.
Learn to Value Each Other's Strengths and Weaknesses
It's easy to get complacent at work with the same responsibilities and duties day after day. It's also tempting to hide away weaknesses without learning to address them and find ways to compensate. An airsoft team building activity demands the best of your group's skills and strengths. Your team will also find their weaknesses can transform into assets by learning when to lean on other team members or step into a support role.
Get Interactive
Is your office designed around deep, autonomous work and occasional meetings? Sometimes employees do their best work undisturbed, but they still need feedback and interaction to thrive. Get interactive with the help of an airsoft team building activity. Your group will interact, engage, and strategize together to develop the best plan for the situation. We also regularly mix up our layout and challenges for repeat customers and groups to maximize their experience in our 24,000 ft² facilities.
Develop New Memories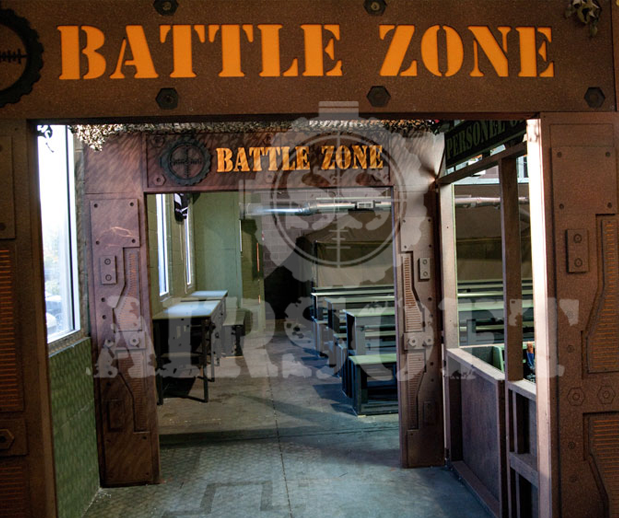 How long have your most tenured employees been with your company? A few years? Over a decade? Give your team new memories with the exhilaration of an airsoft team building activity.
Our playing field was voted the best CQB battlefield in the Southeast, and we regularly host production crews, groups, individuals, and parties of all sizes. The experts at SS Airsoft can also discuss your team building goals to come up with a solution for your next event.
Ready to Plan Your Next Airsoft Team Building Activity?
There's more than one way to host a team building activity. But why settle for average when you can host the most innovative and power-packed airsoft team building activity for your group? Get in touch today to discuss your goals, and let us take your event to the next level.