Shop by SS Airsoft Collections
Shop Airsoft Online
SS Airsoft Online's goal is to make finding and buying your airsoft equipment fast, fun and painless. Our store sells the best in high-tech Airsoft guns, weapons and accessories to make your airsoft game experience more exciting.
We are stocked with the latest in Airsoft gear, Guns from Elite Force, Echo1, KWA, H&K, G&G, Classic Army, ICS, Krytac, Polarstar, SHS, Tokyo Marui , WE Airsoft, and other top brands line the walls of our store, while every airsoft gun accessory you can imagine from scopes, red dots, lasers, flashlights and more fill our glass display cabinets.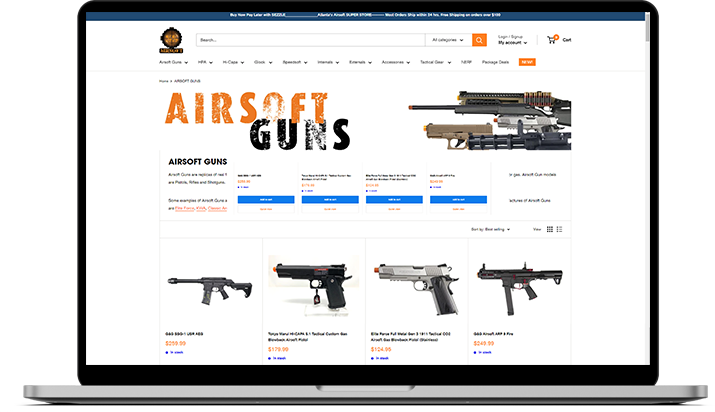 THE NEXT GENERATION AIRSOFT ONLINE SUPERSTORE

Starter Packages
Start your game with the right equipment

Fast Delivery
All orders shipped within 3 business days

Satisfaction Guaranteed
Your happiness is our satisfaction

Paypal &
Credit/Debit Cards
We accept Visa, Mastercard, Discover, Amex & Paypal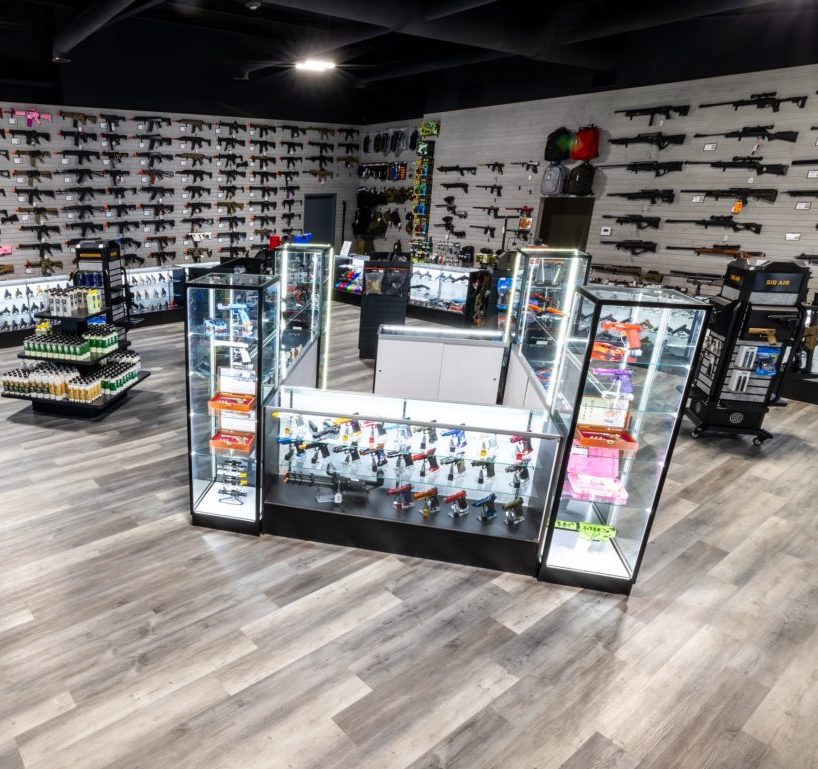 Come to SS Airsoft
Our retail store offers a range of airsoft products including airsoft guns, airsoft BB's and ammo, magazines, scopes and optics, flashlights and lasers, batteries and chargers, and tactical gear. In this area you can speak to our technicians about weapon repairs and upgrades as well as purchase arena time and rental equipment. If you can't find what you need in our store, speak to one of the SS Airsoft team and we will work to get your equipment into your hands as quickly as possible.
SS Airsoft Hours:
Monday 12-6
Tuesday 12-6
Wednesday 12-6
Thursday 12-6
Friday 12-7
Saturday 10-5
Sunday 12-4
Join Us in The Arena
The SS Airsoft battlefield is a 24,000 ft² purpose-built arena to provide a well-laid out field with various elements that provide cover for airsoft players. The field configuration changes on a regular basis to provide a unique experience even for our regulars. Whether you have a birthday party, event, or just want to try it out, come by SS Airsoft and try out the arena with Airsoft guns.